Written by Teegan Groves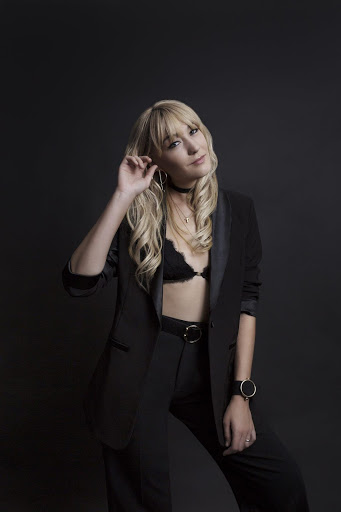 Charli Burrowes is a self titled 'visual artisit for the digital age'. She is an Australian photographer, artist and film maker, who has worked with many high profile cliental to create incredible visual fantasies. Some of her cliental include Converse, Fuji Film, Magnum, Kikki K, David Jones and Lorna Jane. In addition to this impressive resume she continuously is producing her own creative projects from art installations to video instalments, in which she shares on her Instagram, @meohmygirl. She is an example of a true creative professional thriving in today's media environment.
I was very fortunate to be able to ask Charli Burrowes, the creative behind Me Oh My Girl, a few questions all about her career progression, her opinions on the media industry and also ask for her general words of wisdom for young professionals. Read the full interview below.
First off, as this is a student driven site, I would love to know what degree you studied and what your experience was like?
I studied a double degree in Public Relations and Journalism. I enjoyed my degree however it wasn't exactly my passion. But through studying I did one visual communication course that blew my mind and genuinely changed my life. From there I knew I wanted my future career to be based around photography. I finished my degree as my parents would of killed me if I had dropped out to shoot, but I am glad I finished it. It taught me how to be more confident in the work I produced and general skills that I actually do use.
From your personal experience, as someone who has found work within an area that you didn't necessarily study, what is your advice for new graduates who are confused about what they want to do with their degrees?
Understand that your degree doesn't necessarily define your future career. If you find that you're actually interested in another sector, like me with photography, just try and volunteer, or find an internships in what you're interested in. Be flexible and adaptable, you will be surprised the different skills you have learnt within your degree and how they can be applied through a whole heap of sectors. I think most importantly just know that it's okay to not know your exact dream job.  
What is a typical day in the life for the Charli Burrowes?
A typical day in the life for me could be anything. My days really do differ depending on what clients I have. Yesterday we did a shoot at the coast with my team. A short film for a phone case company. So we drove to the coast to shoot on location at this beautiful pastel house, with a model and my film crew, ended with us all falling in the pool. Having a dip and binging on maccas. Sounds fun but it was also a lot of hard work! Can be quite stressful when you have clients needing lots of content.
How do you get your work seen? How are you able to make connections within this saturated industry?
I know it's cliché however networking and truly putting yourself out there can really excel your career. It really is all about who you know.  Also building my brand Me Oh My Girl through Instagram (@meohmygirl) has definitely helped as well. Although saturated  their truly is power through Instagram. I have had clients find me through Instagram and then they have recommended me to their contacts and the cycle continues. Also final point, make sure you know the niche of your brand, in order to help you stand out. What makes you stand out? why are you a better option than anyone else?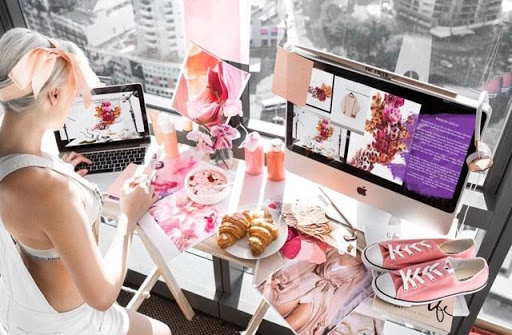 What are your words of wisdom for those who want to freelance?
For the first few years you'll be working for free. So hustle hard and get yourself a flexible side gig to keep the rent paid. Always keep in mind your end goal when the going gets tough, and remember what you set out to do.
As someone who has established their own thriving brand, MeOhMy Girl, I'd love for you to share some tips for someone trying to build their own brand.
As I said before, find your niche. Build your brand to encapsulate what you're passionate about and don't always just follow the trends. Be sure if you're using social media, such as Instagram, to be active. That doesn't mean spamming your followers, just always try to post worthy content.  Also understand that when you first start up your brand, there will probably be minimal interest but consistency is key. Try not to get disheartened, and know that if you keep to it you truly can build your dream brand.
What is your favourite part of being a creative professional?
I am very grateful to do the job that I do. I love the people I am surrounded by, I love having creative freedom and I love sharing my outlook on life through my pieces. It's so hard to pinpoint a favourite part, however I do love that my days are rarely the same. I am able to travel and experience new places, always meeting new people with new ideas and constantly getting inspired. No matter what sector of being a creative professional it truly is very fulfilling.