Written By Yazhe Liu
In order to be more completive in the labor market, many students choose to study for a master degree. But some students believe it is more practical to get the first job because the master study is not very useful for gaining job skills. Actually, this choice does not completely rely on our personal willing, it is decided by our major. There are different requirement to be a professional in distinguish fields.
"Architecture graduates know that they can't call themselves architects until they finish their masters." As the students of media and communication, the professional requirement does not demand master degree, however, students can achieve a higher contribution for the industry if we continue to study for the master degree.  
A Job VS Further Education
Career scope matters
Before graduates make the final decision, they should have a clear career scope.  To be more specific, which job they want to in the future decide what decision will suit them best. For instance, research for media and communication usually require a master degree and above, but if the jobs are editing, publishing or writing, it is more about the students' personal ability.
Although media and communication study in QUT have enabled us to be equipped with many job skills and the landscape of the industry, if graduates desire to do jobs such as "advertising agencies", "marketing consultancies" and teachers, it is better to continue the graduate study, which will bring the required knowledge and skills and train students to be the professional in those fields.
Why not continue to study
To begin with, why do students want to get a job after graduation? The first reason is that they are tired of being a student, expecting to be other roles in society and embrace the new life experience. However, the truth is studying is a life career, it will not stop when students are employed by the media companies.
Sometimes, the pressure in workplace will drive employers to study harder for the new skills to ensure our jobs are ours.  Secondly, it is not appealing to graduates. For those who would like to do the jobs about the practice in the media and communication industry, the master degree does not help and it cost a few more years to enter the real industry.
Lastly, the tuition cost a large amount of money. The bar chart below indicates how much it cost to study for a master degree in Australia.
It is clear from the above graph that the average cost of a master degree is over 20000 AUD per year, for some students who may have financial difficulties, the master degree is too expensive.
Why not working after graduating from QUT?
The international students show a tendency to continue their study after graduation, most of them will choose to study for a master degree for being more competitive in the market. As an international student, I have started my application for the master study in USYD and Monash University. The main reason that drives me to continue studying media is that many companies only desire master graduates in China.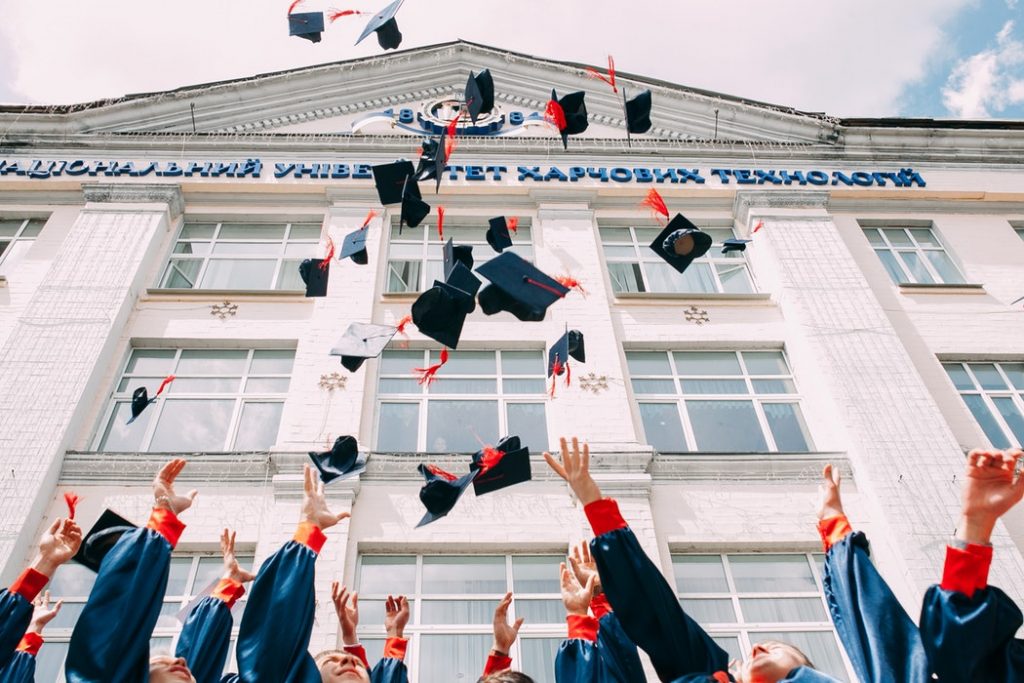 In general, the first reason why do not students go to work after graduating from QUT is because it is not easy to find a desirable job in the media and communication industry. Secondly, some graduate applies for a master degree is because they want to escape from life difficulties. When graduates have the first job, it also indicates that they are about to taking responsibility of being an adult.
Unfortunately, using master degree study to avoid the hardship of finding a job and start to pay back the tuition loans is not wise. This is because the graduate study is challenging and it demands our passion for what we will learn for the next few years, it is comparable difficult to achieve as being an employer.  
According to the course outline for Media practice in the University of Sydney, the students will have the internship in the corporation companies that demand students to be prepared to overcome the hardship in the workplace, which is similar to get a job after graduation.
The last possible reason why graduates choose the graduate study is because their career expectation requires higher entry. For those who plan to be a DR in the media and communication industry, they have to study from the complement of master study to Ph.D. study. Basically, their career scope requires them to further study instead of working.
Strength and weakness
The most noticeable benefit of studying for a master degree is because it helps us to learn more about the researching skills and it is beneficial for being employed in some areas. Conversely, the advantage of going to work after we graduate from QUT is we can apply the knowledge we have into the real occasion, making practical practice, enabling us to be a professional in the workplace quicker.