Written by Katy Bedford & Robert Watson
If you're looking for a short crash course of what you need to know and what to expect as a first year Media and Communications student, then look no further! You have entered yourself into a diverse, multifaceted degree that covers many relevant topics as part of a growing industry.
To reflect the constantly developing nature of Media and Communications, the university is in the phase of restructuring its format, separating the degree into more refined, specific counterparts. Due to this kind of reactive, forward thinking QUT has recently been ranked as the 1st in Australia for Media and Communications and 16th in the world as per QS World University Rankings.
Useful Subjects and their Practical Outcomes
We all know QUT's infamous tagline as "the University for the real world", but do we get to see this in practice within our Media and Communications units? And the answer to that is a yes, that's exactly what you can expect to experience within your core units!
After talking to some current students and gathering some data, we have compiled a list of the most 'useful' units that you should be keeping an eye out for. In these particular classes you will learn practical, valuable skills that for the most part can't simply be 'Googled'. Having industry professionals teach these classes provides valuable insight in the experience driven field of Media and Communications.
Here are three of the most 'useful' units, as identified by current students:
1. Professional Communication
This unit teaches you the essentials of how to communicate effectively in a professional context. You will actively create professional communication plans that can be implemented in the real world and will gain skills in both written and verbal professional communications.
Skills learnt in this unit are particularly useful later down the track when applying for internships and jobs. This is especially useful for learning professional communication etiquette when following up with applications, making calls and for communicating ideas accurately, assertively and professionally.
2. Media Design & Layout
Whether you're more interested in the creating or writing aspect of this degree, this is a unit that effectively introduces you to basic design elements and adobe programs that you will use throughout the rest of your degree and career. You will learn useful Adobe based design skills and in turn how to present the information you wish to communicate in a cohesive manner.
As we are living in an age of media convergence, it is inevitable that at some point in your prospective career you will need to practice design skills to communicate ideas in some capacity. Being able to do this effectively and demonstrate to employees that you have multifaceted capabilities will set you apart from others when applying for jobs. The more tools in your kit, the stronger your application will be.
3. Making Media Connections
This is a practical, hands on unit that prepares you for the real world of idea strategizing, content creation and strict deadlines. You will produce articles and will be in charge of ensuring that your idea is different to other students and builds or offers a unique perspective on content already out there.
Along with this you are in charge of including information and images that are to be appropriately attributed and hyperlinked. This unit also introduces you to the concept of adhering to a Style Guide which is common within the Media and Communications Industry as they ensure all content is up to standard.
As an advanced level unit, you are left with tangible, high quality work that can be presented to prospective employers and demonstrates experience with industry practices.
Whilst we have only discussed three of the units that have been perceived by students to be the most 'useful', this degree contains many more practical, applicable units. "I have enjoyed many communication subjects that have improved my public speaking skills and have given me an in-depth understanding of how media companies communicate to their audiences and the relationship between consumers and the media", says a current student undertaking a Bachelor of Media and Communications.
Internships and Industry Offers
So now that you are aware of what there is to offer within a media and communications degree and how fun and informative it can be, the big question remains… How can I apply this knowledge?
Applying the Knowledge
Good question and the answer is GET AN INTERNSHIP! QUT offers a large variety of internships that you are able to apply for, as well as an amazing array of opportunities for work experience. QUT has provided opportunities through their internship pathways that allow you to put theory into practise and even relate it towards your degree and interests. This specifically can be done by applying for not-for-credit work experience.
"Non-for-Credit allows you to maximise your employment while studying, providing students with course relevant, real world experiences". If you show a great deal of interest, internship scholarships are another alternative provided for prestigious students with a keen interest to learn. We also offer a wide range of opportunities from first to final year on our MediaMap website so make sure to check that out too!
So what exactly is it like doing an internship?
We wanted to find out exactly how people in the social media industries felt when they were applying for their internships. Below is one response that we really thought stood out.
"I got my first internship through QUT mentor scheme – would definitely recommend for second year students. I also attended the Big Meat – I got my second internship through there"

– Katy Bedford
This explained how an internship can be very beneficial for second year students doing a degree in media and communications. Seeing as it is a 3 year degree, doing one in your second year can really set you up for future endeavours.
So what skills do you need?
Over your three year degree there are several skills that are taught throughout a variety of units.. throughout examining the surveys took a really important key skill was anything related to strategic communication, critical analysis, research skills and to be aware of the rapid shifts within the media industries.
Key Resources and Media Tools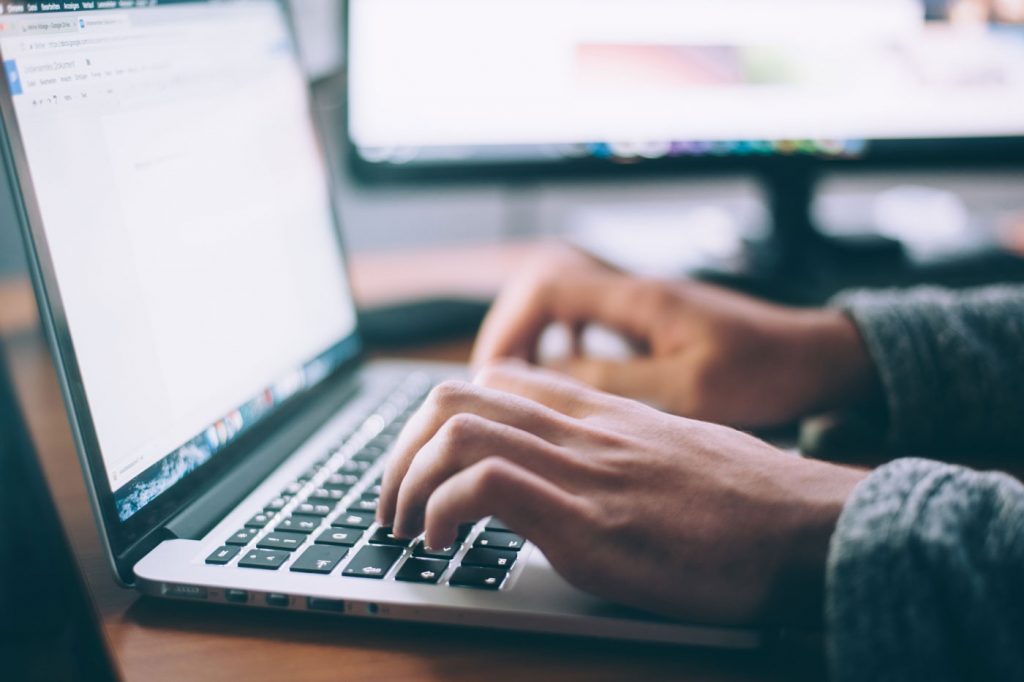 Throughout your degree you will come across a plethora of different tools, resources and databases that you will need to utilize. The list is truly endless, so we've narrowed it down to some of the most relevant. Academic resources and databases are amongst the first things you will need to use when doing assignment
Resources and Databases:
QUT Library Website
Roymorgan
Ibisworld
Google Scholar
Academic databases will still be useful after your degree when doing research to inform marketing and communications campaigns. In more regular, day to day tasks within the industry you will most likely come into contact with media tools such as:
Analytics functions
SEO (Search Engine Optimization)
Backlinks
MailChimp
Scheduling tools (E.g. Sprout Social, Later, CoSchedule, Feedly)
Social Media Management programs (E.g. Hootsuite, TweetDeck, HubSpot)
These are tools that quite a few of us don't really know exist until we are faced with them in internships or practical experiences. So, this is the perfect opportunity to give them a quick Google in order to get familiar with the industry. There will probably be more databases and tools being developed as we speak. That's what is so relevant and interesting about a degree in communications. The media landscape is constantly evolving.
Relevant Issues within the Media and Communications Indutry
Whilst studying our degree in media and communications the impact that programmatic technology is having on the industry and its ethical implications cannot go unnoticed. The technology is seen to improve media efficiencies by gathering information on a vast variety of things such as:
Ad relevance maximisers CTR (Click-through Rate), increase dealer site traffic by maximising message relevance to individual users
Programmatic geographic targeting increasing awareness
Seasonally relevant message delivery increasing sales
Use of online shopper data-driving footfall
Out-of-Home advertising (driving first-person experiences